Leaders Preparing the Way
"Leaders LeadUp" is the online social community and learning platform for Leaders Leaving Legacies, LLC, founded by Janette M. Braverman, CEO. Leaders LeadUp was designed to connect women of color with some of the most successful C-Suite executives, business leaders and entrepreneurs around the world.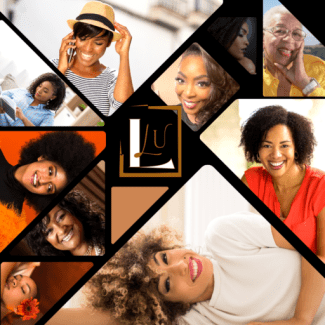 Leaders LeadUp works with organizations to customize programs that retain and engage diverse talent and strengthen corporate culture. Although it is directed at helping women of color navigate the workplace and their careers, our leadership development platform will also provide training and valuable insight for employers to increase their sponsorship and empathy for women, underrepresented groups, and all people of color. Therefore, anyone can enroll in our training courses.

Leaders LeadUp is a platform to uplift, support, and amplify the talents and voices of amazing women of color and underrepresented groups. We advocate for the career success of Black, Asian, Indigenous, and Hispanic entrepreneurs and leaders who work across education, business, healthcare, medicine, science, technology, law, and other disciplines.
Leaders LeadUp covers various leadership development and other topics all within a singular platform. Our private Forums offer a safe space to connect for members to  share stories and challenges.
In Catalyst's Women of Color in Corporate Management Study, survey respondents reported the lack of a mentor as the number one barrier to advancement including the following:

Lack of networking with influential colleagues.
Lack of role models of the same racial/ethnic group.
1% of S&P 500 CEOs are WOC out of 507 CEOs; 3 Asian

1%

1%

2% of CFOs are WOC

2%

2%

9.7 of CLOs are WOC

9.7%

9.7%
Leaders LeadUp spotlights amazing women of color by creating our own table! Out of 507 CEOs (some companies have co-CEOs), only two are African American and three are Asian women. Fortune recently published their latest article "Women CEOs run more than 10% of Fortune 500 companies for the first time in history" which stated, "There are still just a handful of women of color who run Fortune 500 businesses, including TIAA CEO Thasunda Brown Duckett, Walgreens Boots Alliance CEO Rosaline "Roz" Brewer, and Advanced Micro Devices CEO Lisa Su." In another article published by DiversIQ.com, of the CFOs, five are Asian American, three are Black, and two are Hispanic. Out of 27 CLOs, slightly more than 5% are Black women.
Community Keynotes & Events
Learn more about Leaders LeadUp™ Events and MeetUps!
What our Instructors are saying about Leaders LeadUp™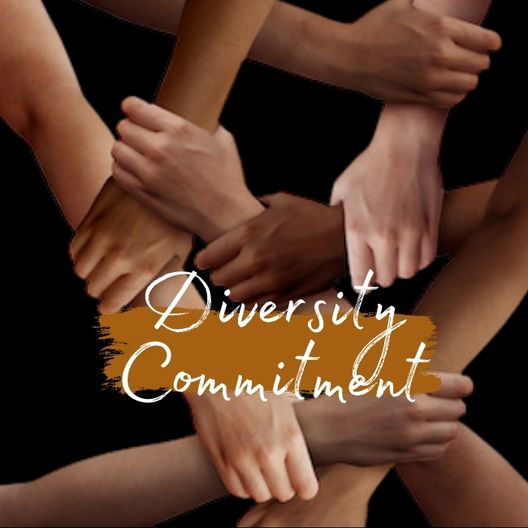 As a group that primarily consists of women of color, we have first hand knowledge that women of color and underrepresented communities rarely get a seat at the table.
Grow and Bloom with our Courses
We offer on-site and virtual training services by top instructors and subject matter experts in their designated fields.
Top Instructors
Our online and hybrid training courses delivered by top leaders in their industries, break down their strategies, workplace-proven content, and lived experiences into relatable methods that you can immediately access and put into action.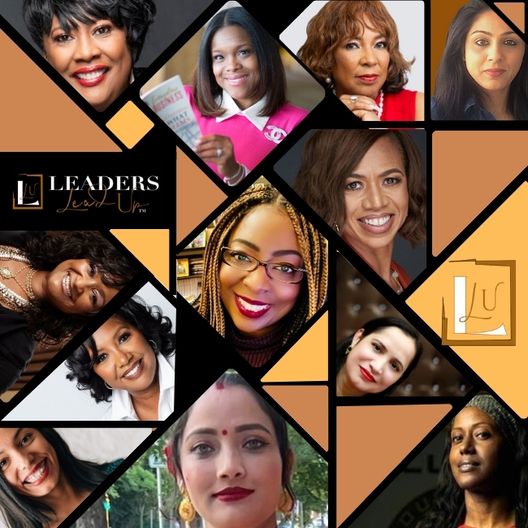 Training Modalities
Our training content is fresh, relatable and reliable. We provide live training, virtual, in-person, and asynchronous or hybrid online training courses.
Courses across multiple areas are open to anyone seeking training. More courses and categories coming soon!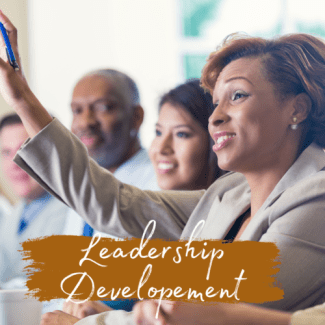 Leadership development training to help leaders and organizations realize their fullest potential and leave a lasting impact. We provide tools to develop executive presence into meaningful influence, ensure  personal and professional growth, build a diverse network, and effectively communicate your vision.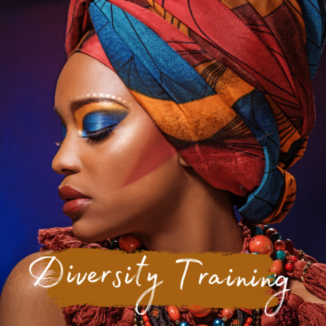 Are you experiencing challenges with organizational change or corporate leaders struggling to adopt and execute DEI initiatives? Leaders LeadUp offers several courses to meet your organizational needs.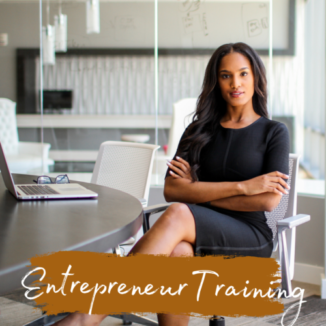 Training for new and seasoned entrepreneurs is also available. Learn how to establish, run and launch your business.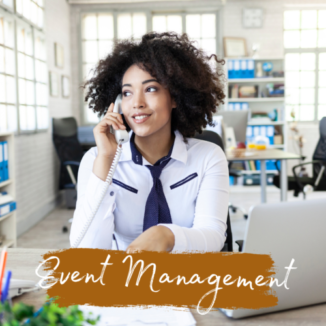 For-profit vs non-profit event management. This training covers a broad range of topics related to the hospitality industry, including marketing, contracts and fundraising.
Health refers to physical, mental, and social well-being; wellness aims to enhance well-being. This training covers various topics around illnesses or issues impacting women of color.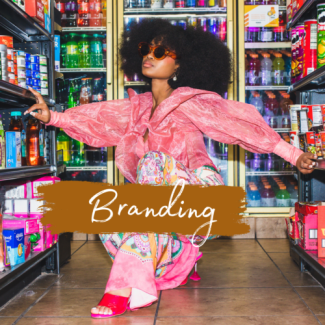 Training that focuses on helping you create powerful brand and marketing strategies for long-term business growth and customer affinity. Growth and profitability are gained from providing highly-differentiated products or services.
Our Education Partners and Instructors
Our instructors stay current with their industries and their training evolves with the times. You'll never have to worry about mundane courses.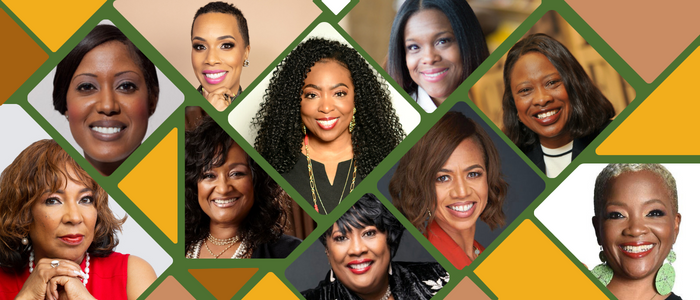 A few things to know about our training…

Individual Contributor & Team Training
Our training is for both individuals and teams and crosses various industries to meet the needs of women of color working in various industries.

C-Suite and Manager Level Training
Learn how to pivot into the C-Suite. We provide training for women of color in leadership roles seeking to break the glass ceiling.

Leaders LeadUp Social Groups and Forums
Social groups and forums are used to reinforce training, engage with instructors, and share ideas, feedback, and key takeaways with others.

Our training content is fresh, relatable and reliable. We provide live training, virtual, in-person, and asynchronous or hybrid online training courses. Our online courses allow participants to learn at their own pace.

Quizzes and exams are included with each courses and a grade of 80% or higher is required to pass each course.

Certificates will be issued  upon completion of course work
Connect with other professionals
All of our Groups have Forums  that allow you to stay connected, reflect and share your training experience with our instructors, other leaders and  business professionals. You can also connect to and follow our instructors and members. Membership is required to access our Groups & Forums.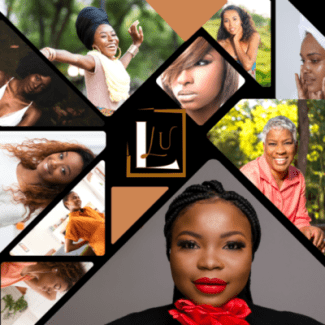 We Understand Your Schedule
Busy schedule? No problem. Learn at your own pace.
Find out how to become a member!
What Our Members Are Saying
"A leadership development platform for women of color is always timely and relevant as we are continuing to break through glass and cement ceilings. I am honored to share my knowledge and experience with women in this space with the hopes that they will not only gain the tools necessary to be effective as leaders but also come to recognize their own power."
"I am honored to be a part of Leaders Lead Up and to have such a wonderful opportunity to share DEI content with organizations who want to develop and retain people of color within their workforce.  Janette is an amazing example of strong leadership and she has the unique ability to cast a global vision, bring the right people together and at the same time address the details of a flawless execution.  I am so grateful for her technical prowess and patience. She's been an amazing partner who is guided by her passion to lift up women leaders everywhere!"